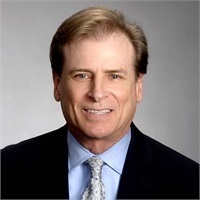 Don Benson, Financial Advisor
My first priority is helping you take care of yourself and your family. I want to learn more about your personal situation, identify your dreams and goals, and understand your tolerance for risk. Long-term relationships that encourage open and honest communication have been the cornerstone of my foundation of success.
Retirement
Planning

Quality investments,diversification and a comprehensive plan are key components to help you reach your retirement goals.

Asset
Management

Whether it be stocks or bonds, I can develop a systematic approach to supply an income stream or, potentially, capital appreciation.

Distribution Strategies

As important as the accumulation phase is leading up to retirement, a distribution plan to intelligently fund your future lifestyle is crucial.