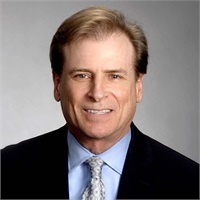 Financial Advisor
A native Californian, I grew up in San Jose and attended college at San Jose State University, graduating with a degree in Business with an emphasis in Economics and Finance. My work career started in San Francisco, but quickly expanded nationally working with many major retailers as a wholesale consultant. My lifelong passion for the stock market eventually led me to the financial services field where I seek to create solutions for whatever financial needs that my clients have, whether immediate or future. A financial advisor since 2008, I bring real world and life experience along with a creative viewpoint in solving your individual financial puzzle.
On a more personal note, I enjoy travel, the outdoors (hiking and camping), gardening, playing tennis, and spending time with family.
My wife, two daughters and I have lived in Sacramento for over 30 years.